With over 7,100 islands and dozens of popular Philippine tourist destinations, how can you possibly know which ones to visit first? Our best advice: Start with the Unesco World Heritage sites in the Philippines. That way, you know you can never go wrong.
Here are the 6 heritage sites in the Philippines you can visit in 2020:
1. Baroque Churches of the Philippines
Having been a colony of Spain for more than 300 years, Philippines has a number of 16th century structures including four Baroque Churches:
San Agustin Church, Manila
Santa Maria Church, Ilocos Sur
Paoay Church, Ilocos Norte
Miagao Church, Iloilo
So, if you're religious and you appreciate historical structures, you'll want to add these Philippines world heritage sites to your Philippine travel itinerary.
2. Tubbataha Reefs Natural Park
If you're a huge fan of natural parks then you'll love the Tubbataha Reefs Natural Park in Palawan.
As one of the best diving spots in the Philippines, the Tubbataha Reefs boast an awe-inspiring biodiversity that will leave you breathless.
From a high density marine life to bird and turtle nesting sites as well as a 100-meter wall of coral reefs, this Philippine heritage site deserves to be on any diver's bucket list.
Though not easily accessible, here's how to go to Tubbataha Reef if you're up to the challenge.
3. Rice Terraces of the Philippines Cordilleras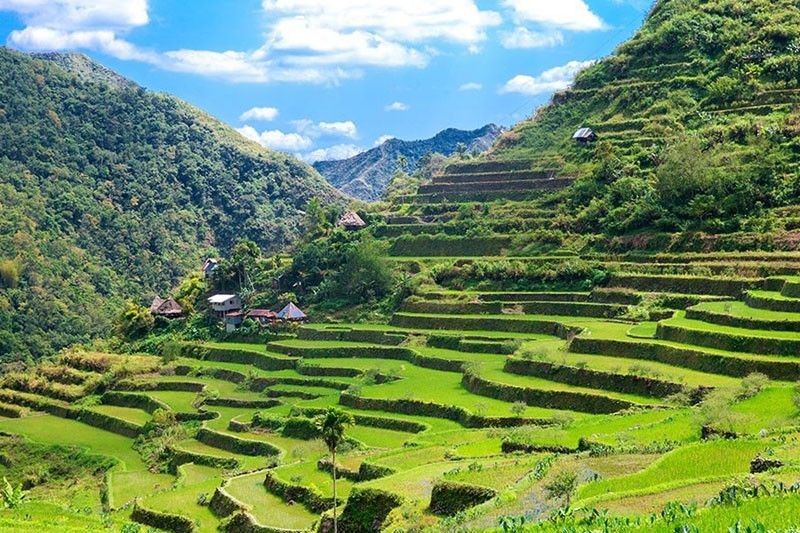 As an agricultural country, Philippines boasts rice terraces that are a treat to the eyes.
The Banaue Rice Terraces, which include the Batad and Bangaan Rice Terraces, is a top Philippine destination for tourists and locals alike.
Legend has it that the Banaue Rice Terraces, located in Ifugao, is largely built by hand some 2,000 years ago. Because of its 5000 ft altitude, this Philippine tourist spot is often referred to as the "stairway to the sky."
4. Historic City of Vigan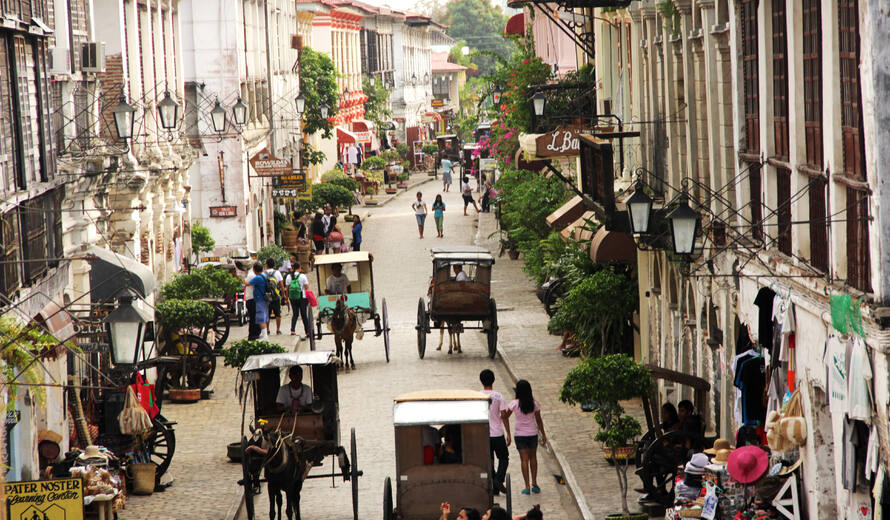 Is Vigan really worth visiting? As the only Unesco World Heritage City in the country, the Historic City of Vigan is a must-visit Philippine destination.
From its Spanish era architecture to its horse-drawn kalesas for transport, museums and of course, food selection of local specialties, Vigan is a charming little town you'll want to explore.
Click here to check out cheap Vigan hotels.
5. Puerto Princesa Subterranean River National Park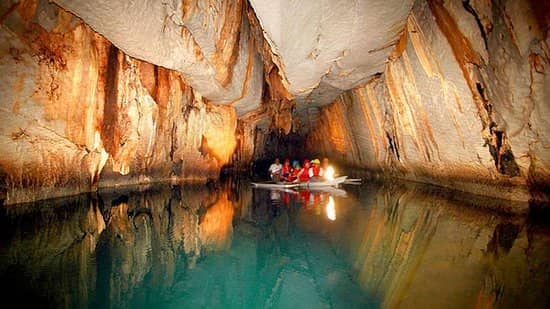 Do you want to know why the Puerto Princesa Subterranean River National Park is not just a Unesco heritage site but also one of the 7 Natural Wonders of the World?
Then you'd better book Palawan's famous Underground River Tour. At 8.2 kilometers long, this is one of the longest cave tours in the world. The tour lasts for about 45 minutes where you'll enjoy a spectacular display of limestone landscapes, wildlife and more.
And since you're already in Palawan, you might also want to check out Coron Island and El Nido.
6. Mount Hamiguitan Range Wildlife Santuary
Completing our list of the world heritage sites in the Philippines is the Mount Hamiguitan Range Wildlife Santuary in Davao Oriental.
If you're a hiker who's looking for a new mountain to conquer, look no further than the Mount Hamiguitan. With around 1,380 different species of animals and plants, there's just so much to explore in this massive wildlife sanctuary.
Other Tentative Heritage Sites in the Philippines
At the moment, there are only 6 Unesco world heritage sites in the Philippines. But there are 19 others that are on the tentative list.
So, if you're looking for more Philippine tourist attractions to explore, here are some of the best sites to check out:
Apo Reef Park, Sulu Sea
More Baroque Churches (Loboc Church Bohol, Boljoon Church Cebu, Guiuan Church Eastern Samar, Tumauini Church Isabela and Lazi Church Siquijor)
Batanes Landscapes and Seascapes
Butuan Archeological Sites
Bohol Chocolate Hills
Coron Island Natural Biotic Area
El Nido-Taytay Managed Resource Protected Area
Kabayan Mummy Burial Caves in Benguet
Mayon Volcano Natural Park in Albay
Mounts Iglit-Baco National Park in Mindoro
Malindang Range Natural Park in Misamis Occidental
Mount Mantalingajan Protected Landscape in Palawan
Mount Pulag National Park
Neolithic Shell Midden Sites in Lal-lo and Gattaran Municipalities in Cagayan
Northern Sierra Madre Natural Park in Isabela
Paleolithic Archaeological Sites in Cagayan Valley
Petroglyphs and Petrographs of the Philippines
The Tabon Cave Complex and all of Lipuun in Palawan
Turtle Islands Wildlife Sanctuary in Tawi-Tawi