Maybe you only have a day in Clark Pampanga before your flight. Or maybe you're planning an overnight vacay with the family. Either way, there are great places to visit in Clark Pampanga that should make the trip worth it.
Must-See Places to Visit in Clark Pampanga
There's no need to go far to enjoy an unforgettable adventure. Just about 2 to 3 hours away from Manila, the fast developing province of Pampanga has plenty of tourist attractions you can explore.
Here are some fun things to do in Clark Pampanga to add to your itinerary:
1. Aqua Planet Pampanga
With 38 water slides and attractions, all in all, the Aqua Planet is a must-visit for the adventure-seeking outdoor enthusiast.
From the Spiral Slides to Sky Shuttle, Wave Pool and more, you'll never run out of thrilling adventures to do. Even better, you can celebrate your birthday at Aqua Planet for free. Birthday promo details available here.
If you want to skip the lines to get your Aqua Planet ticket, you can book through Klook.
2. Zoobic Safari Pampanga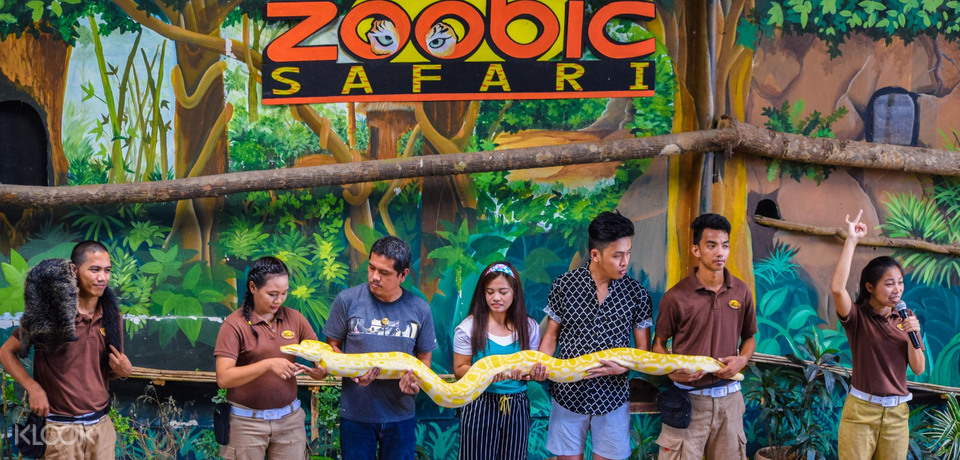 Another Subic Pampanga tourist spots you must visit is the Zoobic Safari, which is said to be the only tiger safari in the Philippines.
At Zoobic Safari, you don't only get to see exotic animals but also touch and feed them. You can also enjoy Animal Shows but only on weekends.
To secure your Zoobic Safari tickets, you can book here.
3. Zoocobia Fun Zoo Pampanga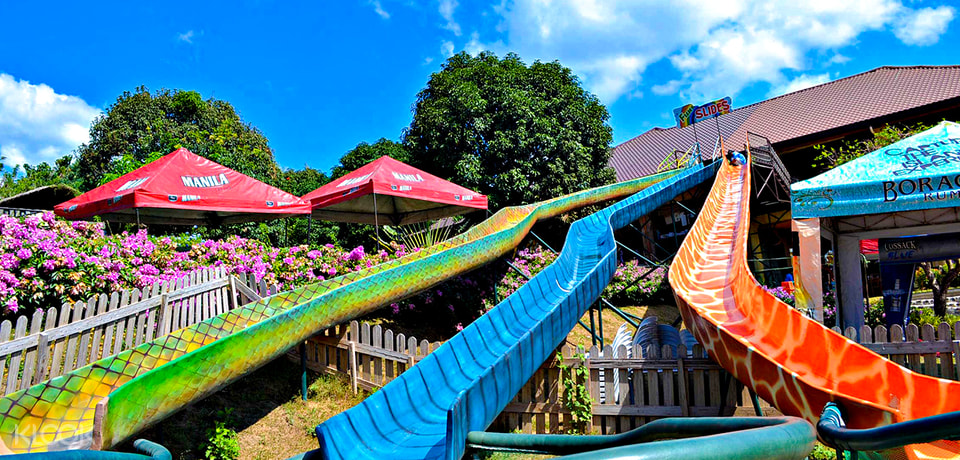 Though not as exciting as the Aqua Park and the Zoobic Safari, the Zoocobia Fun Zoo is another Pampanga tourist attraction to visit if you're on a budget.
There are a number of attractions to enjoy, which include a Garden Maze, Birds of Paradise, Barn, Philippine Pride and more.
Book your Zoocobia Admission Ticket online for added convenience. Optional attractions such as the zip ride (PHP200) and camel ride (PHP200) are also available at an additional cost.
4. Dinosaurs Island Clark Pampanga
If your kid is crazy about dinosaurs then the Dinosaurs Island is one of the top places to visit in Clark Pampanga.
With life-sized and realistic dinosaurs, monumentts and giant insects, your kid will dub you the "best parent in the world" after this trip.
Plan your Pampanga itinerary and get your Dinosaurs Island ticket here.
5. Ocean Adventure in Subic Bay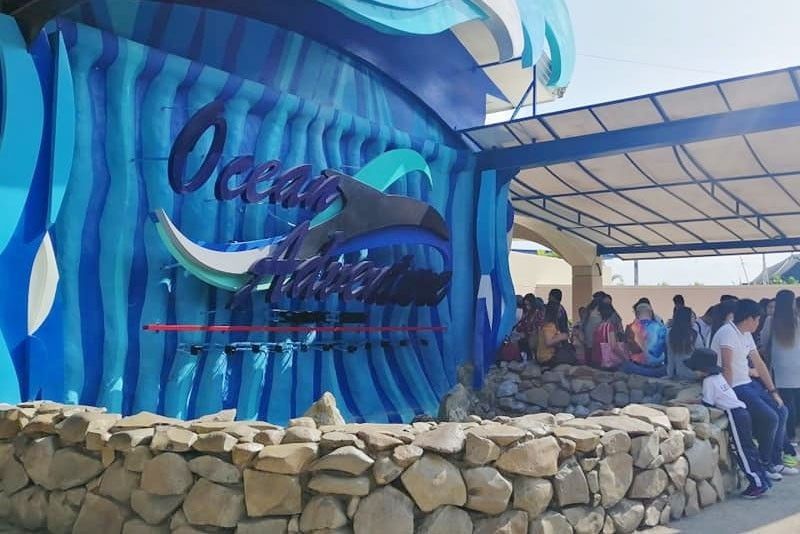 What could be better than watching animal shows with Subic Bay as your backdrop? That's exactly the Ocean Adventure, the first open-water marine them park in Southeast Asia, offers.
From dolphins to spot sharks, sea lions, mantra rays and more, you'll have a full day of enjoying the vibrant marine world at Ocean Adventure.
You can book your admission ticket today so you'll have one less thing to do for your Pampanga trip.
6. Camayan Beach Resort
Dreaming of a luxurios getaway from traffic-ridden Manila without going too far? Then you might want to check out the Camayan Beach Resort in Subic Bay, Pampanga.
This beach resort is among the best places to visit in Clark Pampanga because of the numerous activities it offers for the beach lovers and outdoor enthusiasts. Among the thigs you can do include hiking, diving, snorkeling and more.
Book your Camayan Beach Resort day pass right here.
7. Puning Hot Springs and Restaurant
Who doesn't need a spa treatment once in a while? Offering the perfect getaway to de-stress, the Puning Hot Springs located in Brgy. Sapang Bato is where you need to be.
All in all, there are 13 hot springs in Station 1 you can enjoy on top of an outdoor sauna in Station 2. If these aren't enough, you can head over to Station 3 to indulge in 8 more hot spring pools and a cold spring pool.
8. Clark Museum and 4D Theater
Pampanga is not only known for its exciting tourist attractions but it's also rich in history. And if you're a history buff, you definitely want to visit the Clark Musuem.
The Clark Museum has 4 galleries you can explore in addition to a 4D theater making this educational trip all the more exciting.
9. Nayong Pilipino Clark Pampanga
Go back in time, into pre-colonial and colonial Philippines, when you visit Nayong Pilipino Clark Pampanga.
Another treat for history buffs, this Pampanga theme park boasts historial artifacts and replicas including the Barasoain Church, Banaue Rice Terraces and more.
10. Air Force City Park in Angeles Pampanga
If you and your family just want a laid back time in Pampanga, you can head over to the Clark Freeport Zone and check out the Air Force City Park.
Kids and adults alike will surely enjoy exploring actual aircrafts, which were used during World War II, in this recreational facility. There's also an outdoor playgroud that will keep kids busy all day.
You can then cap off the day with a picnic enjoying a good meal with family and friends.
11. Korean Town, Angeles City, Pampanga
What rock have you been living under if you haven't heard of samgyupsal?
Occupying a small stretch of street in Angeles City, the Korean Town in Pampanga boasts a number of Korean-owned shops and restaurants. So if you're a fan of samgyupsal, you can be sure you'll enjoy an authentic experience at Korean Town.
Among the best Korean restaurants in Angeles City we highly recommend include Smoki Moto, Guyiga Korean Grill and 52stone.
12. Duty Free Clark Pampanga
There's no better way to end your Pampanga trip than a shopping spree at one of the province's selection of Duty Free stores.
Whether you're buying gifts or stocking up your pantry, Duty Free is a must-visit if you want to take advantage of great deals and some savings to add to your travel funds.
Some of the duty free stores to check out in Pampanga include the Parkson Duty Free, Puregold Duty Free and Clark Liberty Warehouse Club.
Need help with your Clark airport transfer?
In case you need help with your Manila to Clark airport transfer, this useful P2P bus guide should help.
If you're coming from Clark airport and you need a ride to your hotel, you can book your transport service online.