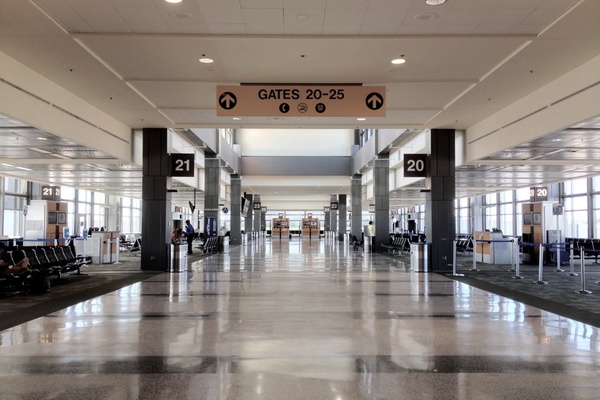 How do you travel safely amidst the Covid 19 pandemic? You don't.
The World Health Organization (WHO), for instance, just declared the Covid 19 disease a pandemic as the situation got worse in Italy extending lock down measures.
With the increasing number of reported Covid 19 cases around the world, we are all better off staying at home. And if we are to believed the experts, this Coronavirus situation is going to get worse before it gets better.
At the moment, the best advice we can offer is to cancel or postpone your travel plans especially if you have underlying conditions. But we also know that's easier said than done. If you must travel, at least take the right precautionary measures.
Travel Safety Measures for the Covid 19 Pandemic
Here are some things you can do to to ensure you're substantially protecting yourself while travelling:
1. Check travel advisories and recommendations from reliable sources
Many countries have already imposed travel bans, which, in this case, makes the decision easier. For countries without travel bans, you need to check travel advisories from WHO, from your country and the country of your destination.
2. Choose a window seat if possible
If you can pre-book your seat, choose the window seat to minimize encounters with passing passengers.
3. Bring your own utensils
It's better safe than sorry. When you're travelling, you're definitely eating outside. While most restaurants sanitize utensils, it's still better to bring your own set (except the bread knife) to be on the safe side.
4. Wash your hands frequently with soap and water if you can
In the midst of the Covid 19 pandemic, there is no such thing as you've washed your hands enough especially when you're travelling. Wash your hands with soap and water (for 20 seconds) every chance you get. This travel measure couldn't be emphasized more.
5. Carry an alcohol-based hand sanitizer with you all the time
Washing hands is better but if you can't do it, you'll need a santizer to keep your hands and other surfaces clean. Keep it in your pocket or purse for easy access.
Also, make sure you're using it properly. You need to squirt enough sanitizer to cover all parts of your hands including wrists. Massage your hands together until it dries off.
6. Wear a protective mask
Hand washing still remains a stronger defense against Covid 19 but wearing a mask may help too. Even if it will only prevent you from touching your mouth and nose. So if a protective mask is available, wear it.
7. Disinfect surfaces including the head and arm rest, seat belt buckle & tray table
While your flight attendants may have already sanitized the plane, you still want to be sure. Before you settle in your seat, disinfect plane surfaces that other people may have touched. Use alcohol and wet wipes to clean your arm rest, seat belt buckle, video monitor and tray table.
8. Maintain a considerable distance from other people
Ideally you'll want to maintain about a 3 to 6-foot distance from other passengers while travelling. And please, no shaking hands. This is not the best time to be friendly with everyone.
You can still change your mind
At the time of this writing, the Covid 19 have already spread to 79 countries including the Philippines. According to worldometers, over 120,000 have been infected and more than 4,000 lives have been taken.
So if you can still change your mind about your travel, please do. Cancel or postpone just until we get a handle of this scary pandemic.