Looking for the best places to visit in Philippines this 2020? With so may tourist attractions across the country, picking favorites won't be easy.
So, rather than spend hours browsing through dozens of blog posts, we have a better idea. Why not get some ideas from popular Pinoy travel destination movies?
From Batanes to Sagada, Bohol and all the way to Siargao, these Pinoy movies will take you all over the Philippines best tourist destinations.
Best Places to Visit in Philippines (Luzon)
1. Batanes
Located in the northermost part of the Philippines, visiting Batanes can be quite a challenge and expensive too. But if you can only visit one Philippine tourist spot (which we hope not), you can't go wrong with this little province up north.
Batanes' mesmerizing landscapes and seascapes were featured in the romantic comedy movie, You're My Boss (2015), starring Toni Gonzaga and Coco Martin.
Some of the best Batanes tourist spots featured in the movie include the Honesty Store, Sabtang Lighthouse, Marlboro Country and more.
2. Sagada
Now that there is a direct bus to Sagada from Manila, more and more tourists flock to this Philippine destination.
Sagada, which is more laid back than Baguio, became a must-visit for tourists when it was feature on That Called Tadhana (2014) starring Angelica Panganiban and JM de Guzam.
"Wala naman pala yun sa tagal ng relasyon. Kung hindi ka na nya mahal, hindi ka na nya mahal." If you have hugot lines just like Mace (played by Panganiban) in the movie, you'll want to escape to Sagada too.
Check out Kiltepan Viewpoint for a sunrise view and Gaia Cafe where the movie characters enjoyed a cozy tete-a-tete.
Book the best Sagada hostels today.
3. Mount Pulag
Love the mountains? Then Mt. Pulag is a beautiful and difficult hike that should be included your list of best places to visit in Philippines this 2020.
At 2,926 meters above sea level, Mount Pulag is Luzon's highest peak. On average, trekking to the Mount Pulag summit may take 4-6 hours so you'll want to set aside about 2 days for this mountain trip. Also, be sure to prepare for a difficult hike due to extreme weather conditions.
In Pepe Diokno's, Above the Clouds (2014), there were scenes shot in Mt. Pulag, Sagada and Baguio.
4. Baler
If Baler's beautiful beaches such as the Sabang Beach and Diguisit Beach are not enough to convince you to visit, then maybe Anne Curtis' Baler (2008) movie will.
Set in late 19th century, the drama film did not just win Anne Curtis her first Best actress but also Best Picture for the 2008 MMFF. Watch the movie to see a glimpse of beautiful Baler or simply pack your bags and escape the city.
Just 5 hours from Manila, Baler is a convenient destination for weekend getaways. Some of the best things to do in Baler include surfing at Sabang Beach, trekking the Ditumabo Falls and more.
Click here to book your affordable Baler accommodation.
5. La Union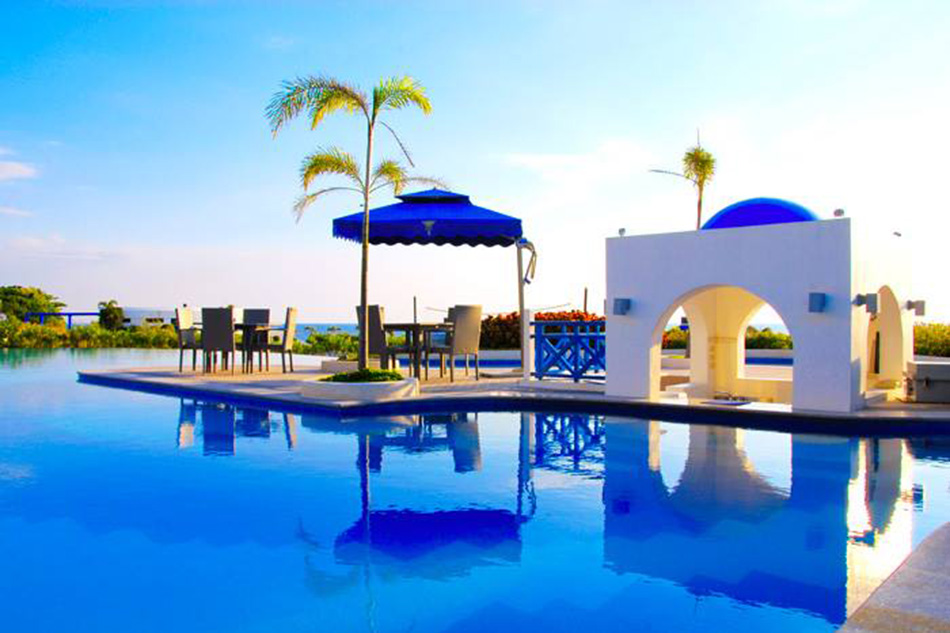 La Union, it seems, is a favorite location for Pinoy movies. Showcased in No Other Woman (2011), Flotsam (2015) and I'm Drunk, I Love You (2017), La Union is best known as the surfing capital of the Philippines. It's also just 6 hours away from Manila perfect for weekend getaways.
There are cheap surfing lessons available in La Union. But apart from surfing, there are other fun things to do in La Union such as hiking to Tangadan Falls, cliff jumping for the adrenaline junkies and of course, food trip at the beach.
6. Mount Pinatubo
If you're a Kathniel fan then you've probably seen their teen romantic comedy movie Crazy Beautiful You (2015). And you've also probably visited Mount Pinatubo where the movie was shot.
Dubbed "a beautiful disaster", Mt Pinatubo is an active volcano that erupted in 1991 leaving a breathtaking crater after the catastrophic eruption. Since then, tourists have flocked to this Philippine destination to see and experience Mt. Pinatubo.
A typical Mt. Pinatubo tour from Manila include a 4×4 ride early in the morning, a hike, lunch and more than enough time to take photos.
7. Ilocos
From its beautiful beaches to Unesco heritate sites such as Paoay Church and city of Vigan, the Ilocos Region is another must-visit place in Philippines.
Located in the northernmost part of Luzon, getting to Ilocos may take time but the journey's all worth it. Even the movie Suddenly It's Magic (2012) starring Erich Gonzaga and Mario Maurer thinks so too.
The Filipino-Thai romantic movie showcased the best attractions in Ilocos with scenes shots in Paoay, Pagudpud Beach and in Fort Ilocandia Hotel.
8. Sorsogon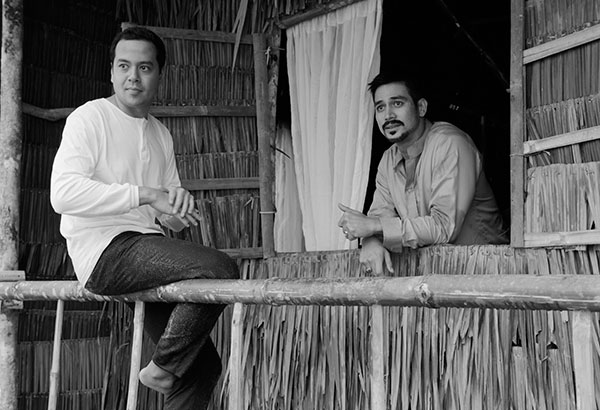 Hele sa Hiwagang Hapis (2016), a 19th century historical drama, is an internationally-acclaimed 8-hour film shot in Sorsogon's magical lake.
Imagine sitting through an 8-hour film. Or imagine seeing Sorsogon's beauty up close and personal. Either way, Sorsogon is a top Philippine destination for good reasons.
From swimming with whale sharks in Donsol to surfing in Gubat and relaxing in Irosin hot springs, there are plenty of things to do in Sorsogon to keep you occupied.
Book your Sorsogon accommodation today if you're ready to explore this Philippine destination.
Best Places to Visit in Philippines (Visayas)
9. Bohol
Wondering if Bohol is worth visiting? You only need to look at the number of notable Filipino films, such as Close to You (2004), Muro-ami (1999) and Panaghoy sa Suba (2004), that were shot in this island in Visayas.
Though a small island, Bohol is rich in tourist attractions that will take you a day or two to explore. Here are some of the best things to do in Bohol.
10. The Ruins in Talisay City
Neither the beach nor the mountain, The Ruins in Talisay City is a top Philippine tourist spot because of its rich history.
Not into history? Then maybe Lisa Soberano and Enrique Gil's romantic film, Everyday I Love You (2015), might convince you to check it out.
While The Ruins is really just the ruins of an ancestral home mansion, it's a beautiful sight to behold especially during sunset. Lighting and well-maintained landscape make it a favorite wedding venue too.
Other than The Ruins, there are other things to do in Bacolod such as a day trip to Lakawon Beach or an overnight stay at Mambukal Resort.
11. Siquijor
Even smaller than Bohol is Siquijor Island, which is another one of the best places to visit in the Philippines if you fancy the idyllic with a touch of mystery island life.
The horror film Siquijor: Mystic Island (2007) may give you a glimpse of why this mystical island, also called Island of Fire, is shrouded in mystery.
Siquijor is not just famed for its magic potions and sorcerers but also for its tourist attractions. From Cambugahay Falls to Cantabon Cave and the hundred-year-old Balete Tree, there's so much to see in Siquijor.
12. Bantayan Island
Heartbroken? Loveless? Soul searching? Whatever state your heart may be in right now, the Kota Beach Resort in Bantayan Island, Cebu, may just be the perfect secret hideaway.
Though now more popular thanks to the comedy-drama Pinoy movie Camp Sawi (2016), Bantayan Island remains uncrowded thus ideal for a leisurely island getaway.
13. Boracay Island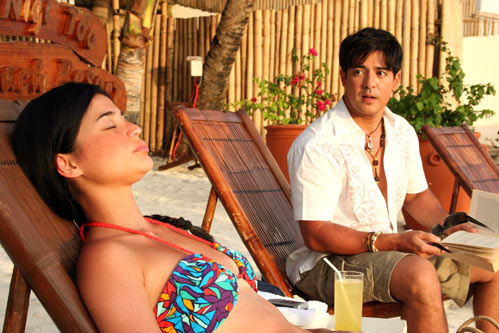 Boracay is without a doubt one of the most famous places in the Philippines especially for beach lovers. And its not just because of its white sand beaches.
Whether you're travelling alone, as a pair or as a group, there is a place for you in Boracay. You can spend a leisurely time at the beach or jump on a boat for island hopping and cliff jumping. You can also spend the wee hours of the night meeting new friends. Boracay, after all, boasts the best island night life.
You might even find love in Boracay the same way Aga Muhlach and Anne Curtis found each other in When Love Begins (2008).
14. Camotes Island, Cebu
You won't be able to help but fall in love with Camotes Island. Just like Kathryn Bernardo and Daniel Padilla weren't able to help themselves but fall in love in their romantic film, Can't Help Falling in Love (2017), with shots in Camotes Island.
Increasingly becoming a top place to visit in Cebu City during the summer, Camotes Island is worth considering for your next beach vacation.
Apart from sun bathing all day, you can also snorkel, scuba dive, island hop and more at Camotes Islands.
Compare top rated hotels in Camotes Islands.
15. El Nido, Palawan
El Nido Palawan is not just one of the most beautiful spots in the Philippines. One foreign travel vlogger (Lost LeBlanc) even tagged El Nido as the most beautiful place in the world.
So, why is El Nido the best tourist spot in the Philippines according to many foreigners?
Let me count the ways. Because its undeveloped, this little town in Palawan was able to preserve its simplicity and authenticity. It's not as crowded as other famous islands in the Philippines making it a favorite for travellers who seek the quiet, the calm and the beautiful.
The views will take your breath away. From its scenic mountains to beautiful sunsets and pristine white beaches, you wouldn't want to leave this paradise.
But wait, there's more. El Nido is also best known for its enchanting lagoons, mystical caves and vibrant coral garden.
Mr. and Mrs. Cruz (2018) starring Ryza Cenon and JC Santos was mostly shot in El Nido, Palawan. The Bourne Legacy (2012), an action thriller Hollywood film, also has scenes shot in said paradise.
16. Puerto Princesa, Palawan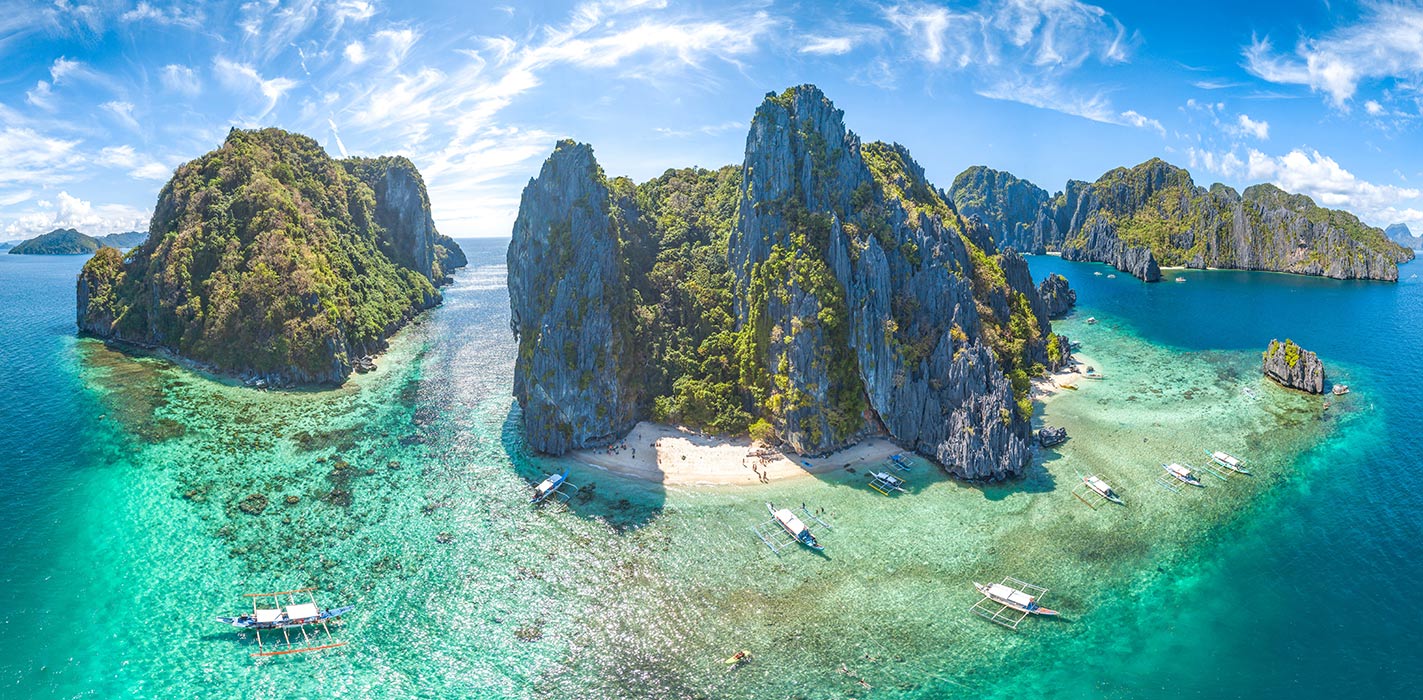 El Nido isn't the only beautiful place in Palawan. Puerto Princesa, Palawan's capital, is another film location favorite thanks to its beaches, beautiful landscapes and enticing ambience.
Filipino classics such as the Batang Iwahig and Hagedorn were shot in Puerto Princesa.
The aforementioned romantic film, Mr. and Mrs. Cruz, also had scenes in one of Puerto Princesa's tourist attractions. Both characters were reconnected by fate when they booked the famed Underground River Tour.
17. Coron Island, Palawan
Palawan isn't done impressing tourists. Tucked in the northern part of Palawan is Coron Island, which is famous for its mesmerizing Twin Lagoons and the World War II wreck diving sites.
If you're not into diving, there are more things to do in Coron. You can island hop, trek, snorkel, unwind and simply enjoy paradise.
Or you can also enjoy the best resort in Coron as featured in the movie, All You Need is Pag-ibig (2015). It is a Filipino romantic comedy film starring Kim Chiu and Xian Lim with most of the scenes shot in Club Paradise Resort.
Just like the name suggests, this Coron resort is a massive 19-hectare paradise with its own private 700-meter white beach.
Best Places to Visit in Philippines (Mindanao)
18. Camiguin Island
If you're planning a Mindanao tour, you'd want to add Camiguin Island to your itinerary. Though small, this pear-shaped island is packed with tourist attractions including historical structures, water falls, volcanoes and a sunken cemetery.
Camiguin Island is not just beautiful but also mysterious making it a good location for a horror film. Ouija (2007), a Filipino horror-thriller, was shot in Camiguin.
Planning to stay the night in Camiguin? Click here for Camiguin hotel options.
19. Bukidon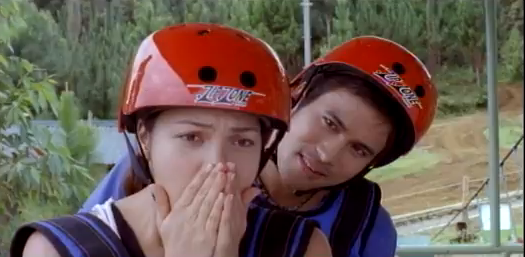 I wasn't really interested in visiting Bukidnon until I saw Forever and a Day (2011), a Filipino romantic film starring Sam Milby and KC Conception. Some of the exciting scenes in the movie were shot in Dahilayan Forest Park Resort.
Dahilayan has a plethora of fun outdoor activities from ziplining to zorb, bungee, mini golf and more. You can reserve your admission ticket online.
From Cagayan De Oro to Bukidnon, we rented a jeepney for our large group. Travel time took about 1 hour. Or you can also book a room at the Dahilayan Forest Park Resort if you want to spend more time in the mountains.
20. Cagayan De Oro
We're adding Cagayan De Oro to our list of Philippines places to visit because it is a gateway to many of the tourist attractions in Mindanao. You can go to Dahilayan in one hour from CDO. You can also check out Tinago Falls in Iligan City, which was also feature in Forever and a Day (2011).
If you're just staying in CDO then you'd better try the Whitewater Rafting adventure.
21. Siargao
Completing our list of the best places to visit in Philippines is Siargao. Fast becoming a favorite Philippine destination, this tear-drop shaped island is best known as the "surfing capital of the Philippines."
But more than just surfing, Siargao offers the idyllic island life. You'll quickly meet new friends, enjoy good food and best of all, soak up the beautiful beach views all day.
Siargao was showcased in a romance film (2017) by the same name starring Erich Gonzales and Jericho Gonzales directed by Paul Soriano.