When it comes to the best beaches in Siargao, images of gigantic waves often come to mind.
Sure, Siargao is a famous surfing Philippine destination, but it's also home to a number of beautiful beaches without the giant waves but with the best views.
There are more things to do in Siargao more than surfing.
A true tropical paradise, Siargao island is blessed with some of the best beaches int the Philippines any beach-lover will easily fall in love with.
Here's a list of the best beaches in Siargao Philippines for non-surfers.
Magpupungko Beach, Siargao
Love cliff jumping? Then Magpupungko Beach in Siargao Island is the place to be.
This Philippine beach is known for its gorgeous tide pool of crystal clear water and it's cliff jumping point. You can swim through the cave and cliff jump (7 meters) all day.
Dubbed as a hidden gem of the island, Magpupungko Beach is about an hour drive away from General Luna, the main tourist area of Siargao.
You can drive your way there or hire a local driver to take you to the beach. Take note, however, that the tidal pools only appear during the low tide hours so you need to time your visit accurately.
Where to Stay in Siargao – General Luna Area
Alegria Beach, Siargao Island
If you prefer to swim in a more secluded area, away from the throngs of tourists, head over to the Alegria Beach.
Alegria Beach is one of the best beaches in Siargao Philippines because of its long 5-km shoreline situated within a reef-fringed lagoon in the northeast part of the island.
The location is a bit remote and may require a long drive, but you will be rewarded with incredibly scenic views on your way there.
And just before you reach the road that leads to the Alegria Beach, you'll find the Taktak falls, the only waterfall on the island, and is definitely worth a stop.
Caridad Beach, Siargao Island
While most of the best beaches in Siargao are often busy with huge crowds of tourists, there are still a few beaches that remain untouched. One of these is the Caridad Beach in the town of Pilar.
Featuring a long stretch of fine white sand with blue shallow water, this beach is definitely a perfect spot to swim for non-surfers.
This place is located near the Magpupungko Beach, so if you're heading to this area, you might as well make your way towards this beach as its less crowded and definitely quieter.
Cheap Accommodations in Siargao Island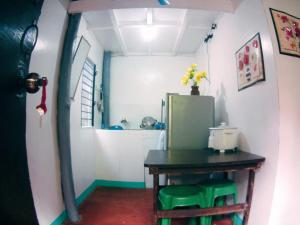 Pacifico Beach, Siargao Island
In the municipality of San Isidro, there's another beautiful beach known as the Pacifico Beach.
The beach is located in the northern part of Siargao and faces the open seas of the Pacific Ocean, thus, the name. It takes more than an hour to drive to this beach, but, again, like other beaches on the island it's all worth the travel time.
Just like the Caridad Beach, there are not too many people that go to this place so you are guaranteed to have a peaceful and quiet time. In fact, there are days when you can have the entire beach to yourself.
Best Beaches in Siargao
As you see, Siargao is not just about the waves. This list of the best beaches in Siargao is proof that the island is home to some stunning unspoiled beaches that are waiting for you to explore.